We are proud to report that we finalized the documentary about Joe Capers, affectionately known as "Blind Joe". The film was a project of passion that follows the life and untimely death of this unsung hero\musician\producer.
Through the use of interviews with his friends, family, recording artists, and fellow musicians, we unveiled a man who dealt with his lose of vision who went on to affect a plethora of people in all walks of life. We uncovered the many layers of Joe Capers persona and find out what a rich life a blind person can lead. Our film showed that blind people have needs and desires just like people who are sighted.
Joe was married, had a child, and a successful business. In our documentary, we shared how Joe affected every artist that he encountered, and how he helped to shape the "Oakland Sound" of a flourishing Hip Hop and R&B culture in the early 80's.  He worked with major recording artist like MC Hammer, Digital Underground, and Tony! Toni! Tony!, as well as lesser know local Oakland talent will be spot lighted.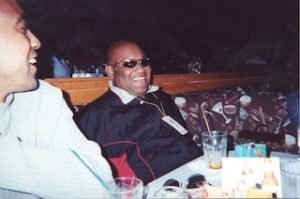 Our film showed a man who saw music as a way out of a life of poverty and hardship for many Oakland youth who were on the streets engulfed in a criminal culture. Our film highlighted countless accounts of Joe taking youth off the troubled streets and teaching them to record, and mix music in his J Jam studios in East Oakland California. Quite often, he allowed them to live in his home for free until they could get back on their feet.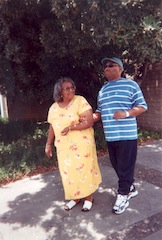 Mayor Jean Quan and the City of Oakland's has designated the month of August to be "Joe Capers Month" in Oakland.
This project was created to educate the audience about Joe's great work, and the everyday struggles he went through to succeed.  We've been told that the film is an inspiration to people of all walks of life, in California and worldwide. In the film, we asked recording artists and youth on the streets of Oakland if they have ever heard about Joe Capers, and if they knew what Joe meant to the rich musical legacy they take for granted.
Most times that answer was no. We hope this film will change that.  Joe was an individual who deserved to be recognized, and remembered in Oakland, California, and everywhere else where people could benefit from a true American inspirational story.
Produced by: Naru Kwina
Co-Produced by: Leroy Moore
For more information, contact:
Naru Kwina
510 842-3324