AMF is currently developing a pilot project which will support the educational aspirations of young single parents. Tentatively called "FierceMamas" and "PowerfulPapas", the project seeks to create a platform for academically aspiring young adults who had their child/children as teenagers. Visit our temporary site to watch this project grow.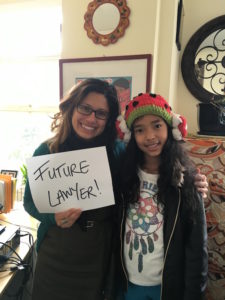 Despite the on-going presence of teenage parents in our society, comprehensive programs to support higher education for teenage parents is still absent.
AMF is currently researching potential partnerships, collaborations, and avenues to launch this project. View  our pilot videos below where actors depict possible videos that highlight the academic goals of teenage or young parents.
[UNDER CONSTRUCTION – THANKS FOR YOUR PATIENCE]