Board Members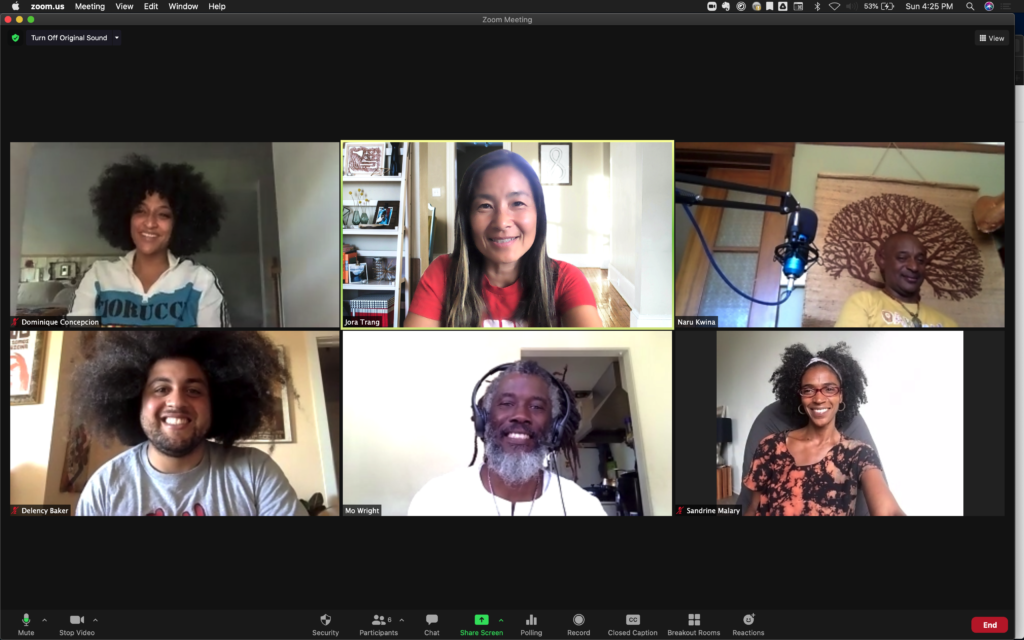 Board Members

Delency Baker
Delency Baker is a Personal Trainer in the East Bay Area and Behavior Change Coach at UC Berkeley. He has been practicing since 2011 and founded Delency Baker: Personal Trainer, LLC in 2018.
His business utilizes both wellness coaching and personal training techniques to help clients achieve a wide range of personal fitness goals. At UC Berkeley he operates as a part of their Workfit U program, a 12-week intensive program for faculty and staff that utilizes the 4 areas of physical fitness to create meaningful goals and develop health habits.
Outside of the workplace Delency lives a community focused lifestyle. He is a founding member of POCI (People of Color Investment) investment club, competes in a local baseball league and hosts monthly potluck gatherings where vinyl records are spun, positive energy is fostered and unity is developed.
Dominique Conception
Dominque Concepcion currently works at Cure Violence Atlanta, an organization that is dedicated to interrupting the spread of violence and changing the narrative of the community. By working with the community partners, the aim is to provide access and pathways to success to the most at-risk of being affected by violence.
Before devoting herself full time to Cure Violence Atlanta, she worked at Walden Center and School where she was in charge of the full operation of the after-school art program, purchasing, and distribution of food daily, MC'ing events, assisting with maintenance and construction around the grounds and she introduced and taught a sign language program that continued to operate after her absence.
She served abroad with the Coast Guard Cutter Rush where she assisted in serving rations to 160 crew members. She was the Communications officer for flight calls and the damage control petty officer for her department, which means she performed all scheduled maintenance on the galley and mess deck. Her work has taken her to Hong Kong, Hawaii, Alaska, and many other places. The connections made with people around the world are what fuels her passion for social justice and community. Her allegiance to the community shows through the projects she takes on and the career journeys she participates in. This passion has drawn her to becoming a board member for "Alternative Minds Foundation." The commitment to amplifying the voices of the community, honoring and documenting stories, and and supporting the artist of the Bay Area is something that resonates with her purpose and is why she is so grateful to be a part of "AMF."
Jora Trang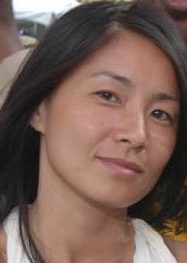 Jora Trang is the Co-Founder of Alternative Minds Foundation. Jora is an attorney and the Chief of Staff & Equity of Worksafe, the only state-wide nonprofit dedicated to workers' occupational health and safety rights. Believing strongly that everyone should have access to the law, Jora provides pro-bono legal services to artists and artist collectives to assist them with their artistic and business dreams. Jora has over twenty years of experience as a civil rights attorney and over 25 years of experience as a director of non-profit programs and a grant-writer. Jora has raised over $200,000 for the YMCA for their Youth Literacy Program, $100,000 in legal scholarships to fund her education, $50,000 for artists' projects for various artists in the Bay Area, and close to a million dollars to fund collaborative legal projects for Worksafe and three legal aid and worker center partners. In 2016, Jora was awarded the National COSH Social Justice Award for innovative work in advancing occupational health and safety protections for low wage and immigrant workers. In 2020, Jora was awarded the California Lawyer's Association's Loren Miller Legal Service Award.

Jora is an artists at heart. In the past, Jora has served as the Artistic Director for an Asian American theatre troupe, Funky Fresh Pan Ethnic Asian girls, danced for Culture Shock and AftaShock, and performed as a spoken word artist with Liquidfire and in poetry slams all across the country. Jora blogs about race equity, empowerment, and moving mountains one stone at a time on blog.
Maurice Wright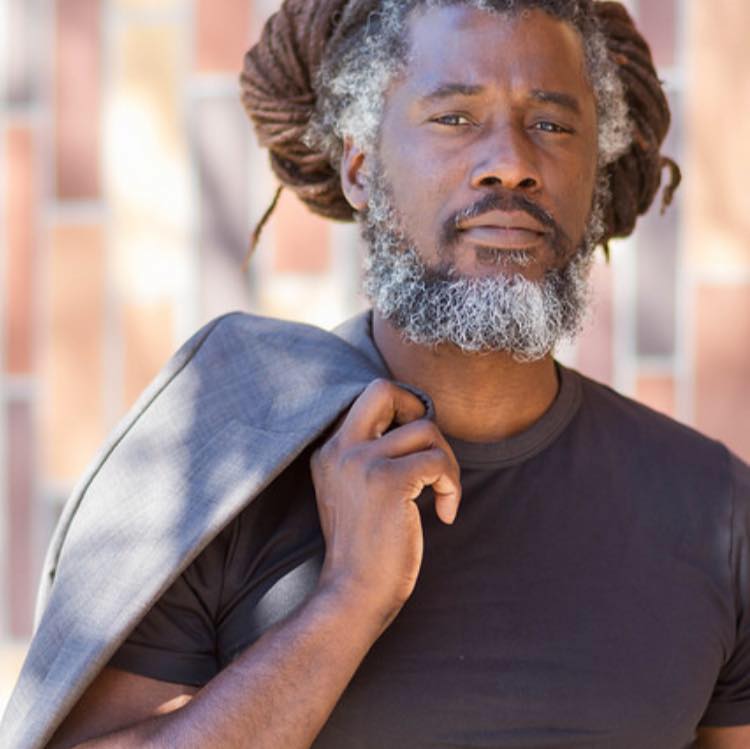 An inventor and entrepreneur, Mo is the Director and Creator of Things and Important Stuff at MWright, which he created and founded in 2015. He is also the Director of Moluv.com which features the World's Best Web Design. He studied Mechanical Engineering at University of California, Berkeley and is programs a highly competitive vertical. He has strong technical and design qualifications with nearly 20 years of website design, technical project management, database development, vendor management, vendor selection, partner solution development, business process improvement, requirements planning, and cross­team coordination experience. He has a proven track record of analyzing programs and applications for strengths, weaknesses, and opportunities, and have demonstrated the ability to introduce coding, processes, and marketing efficiencies in enterprise­-wide projects as well as in high velocity startups. His past designs include Sqor which is an app that connected the complete sports experience — athletes, teams, fans, brands, events, sights, sounds, emotions — to create better, more personal, socially-driven interaction and engagement.
Naru Kwina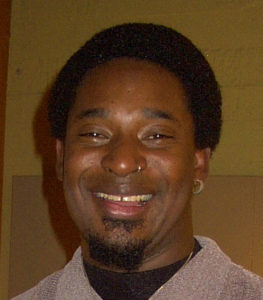 Naru is the Co-Founder of Alternative Minds Foundation. He is an Educator with over 20 years experience in early childhood development. He currently works at Walden Center and School in Berkeley California, where he directs the after school program, and assists in administration, and conflict resolution. As a community activist, Naru initiated a Black men's forum, a playgroup for children of color, and he has lent his talents to various events surrounding youth education, environmental awareness, political prisoners, AIDS, and healthy life styles choices. Naru is also a veteran in the Bay Area Hip Hop scene. In 1987 (as "Sir Quickdraw") he became one of the first artist from Oakland to to record a rap record. He was on the Malcola label with an early Easy E and the Egyptian Lover. He has performed with Run DMC, George Clinton, Last Poets, Spearhead, Digital Underground, Askari X, Dead Prez, The Coup, Zion I, Living Legends, Azeem, Black Dot, Sir Mixalot, Medusa, XZibit, Ea ski and CMT, Mr FAB, the Luniz, Dru Down, and Hammer, among many. Naru was the cofounder and lead vocalist of "Organic Creations", which blended Hip Hop, Jazz, Spoken Word, and Theater. His company "Hip Learning" uses hip hop as a means to cultivate minds with rhyme, focusing mainly on science and life skills.

Naru's 1998 NAP (Never Again Project) was a ground breaking Double CD that featured spoken word, hip hop, and a touch of jazz, and soul. His project, Hip Science, was awarded the 2009 Oakland Indie Award for Youth Empowerment. To learn more about Hip Learning, visit Mr. Kwina's website: www.hiplearning.org.
Sandrine Malary

Sandrine Malary is a Haitian artist, designer, dancer, mother & lover of life! She is an artist who specializes in Haitian themes and the use of recycled materials. Her Oakland-based, custom creative arts business, Alouba, is currently gaining recognition in the domain of up-cycling. Alouba creates everything from funky red carpets and lamps to original costuming, pinatas to up-cycled jewelry. Her goal is to create things of beauty from recycled, organic or natural materials. Alouba makes every effort to maintain harmony with the planet and educate others on different ways that can be done. Sandrine is also a dancer, having performed in the San Francisco Ethnic Dance Festival, currently dancing with Rara Toulimen and more. She is an educator, homeschooling children since 2005. Sandrine remains active in supporting her homeland's forward progress through organizations like Ayiti Resurrect. The exploration of Vodou and Afro-centric themes dominates her artwork. Her pieces contain veve an diwa symbology. In her current body of work, she explores texture through mixed-media layering while maintaining Haitian vodou culture as the focus. The intention of Sandrine's creative process is to serve as a reminder of the beauty and majesty of her Haitian lineage by way of the mandala like veve.